2022 Montorno Workshop Schedule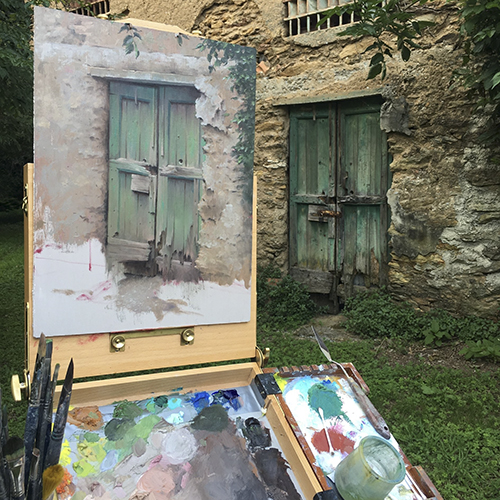 Enjoy an spectacular painting experience in Tuscany!
Sessions are either 13 days (with 8 full days of instruction) or 8 days (with 5 full days of instruction). Painting, drawing, or sculpting instruction is provided by the members of our accomplished teaching staff. And experience the best of Italian cuisine, freshly prepared for you on all class days!
During the thirteen-day sessions you'll have eight full days of painting, drawing, or sculpting instruction and demonstration, a day trip with your group to visit regional sights and traditions, and two free days to relax or further explore the local area. Eight-day sessions will focus on five days of instruction, plus a free day to explore the area, painting optional.
All levels of experience are welcome. Opportunities abound for working with figure, landscape, and still life at our Montorno studio, located adjacent to an ancient vintner's home on the mountainside above the village of Seravezza, Italy. Learn about drawing, painting, and sculpting in the most awesome setting possible!
See the Class Schedule page for more detailed workshop descriptions. And see the Instructors page to learn more about each member of our most talented teaching staff.
Painting the Tuscan Landscape
Heather Sink
Arrive: Sat, June 11, 2022 – Depart: Sat, June 18, 2022
Contact Heather. Visit Heather's website.

CANCELLED: Painting and Bas-Relief
Danni Dawson & Mike Francis
Arrive: Sun, July 3, 2022 – Depart: Fri, July 15, 2022
Contact Danni and visit Danni's website. Contact Mike.


Follow us on Facebook!